« return to all artists
AMY MCGREGOR RADIN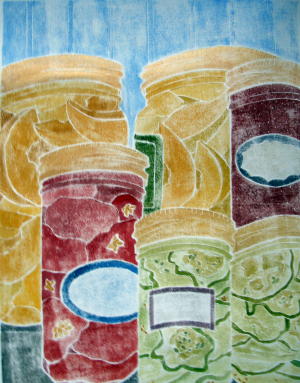 AMY MCGREGOR RADIN
Canned Goods White Line Woodcuts 10.75 in. x 8.50 in.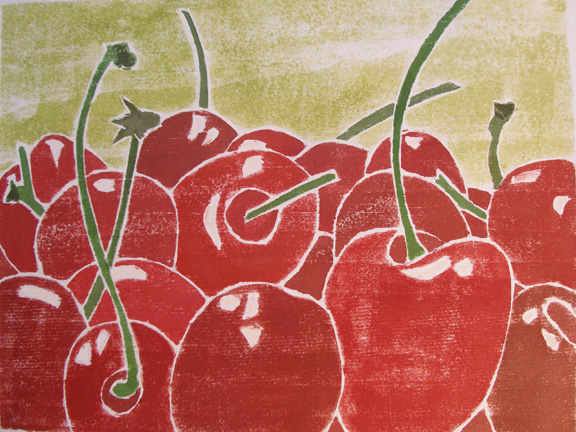 AMY MCGREGOR RADIN
Stems and All White Line Woodcuts 5.00 in. x 7.00 in.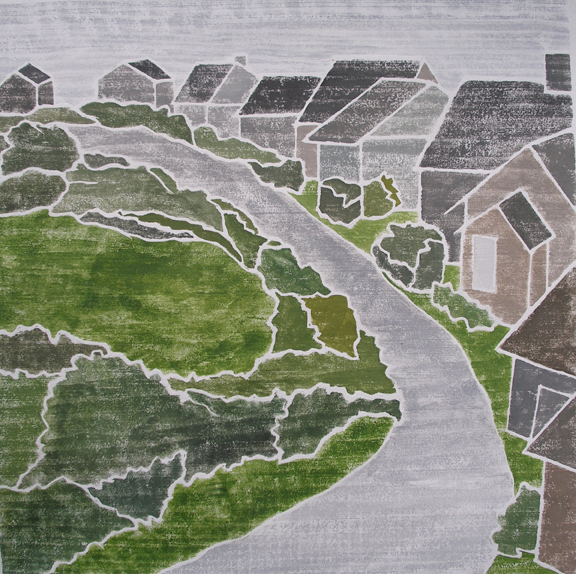 AMY MCGREGOR RADIN
Island Drive White Line Woodcuts 14.00 in. x 14.00 in.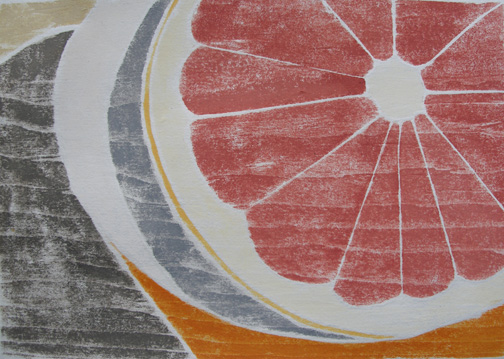 AMY MCGREGOR RADIN
Pink Breakfast White Line Woodcuts 5.00 in. x 7.00 in.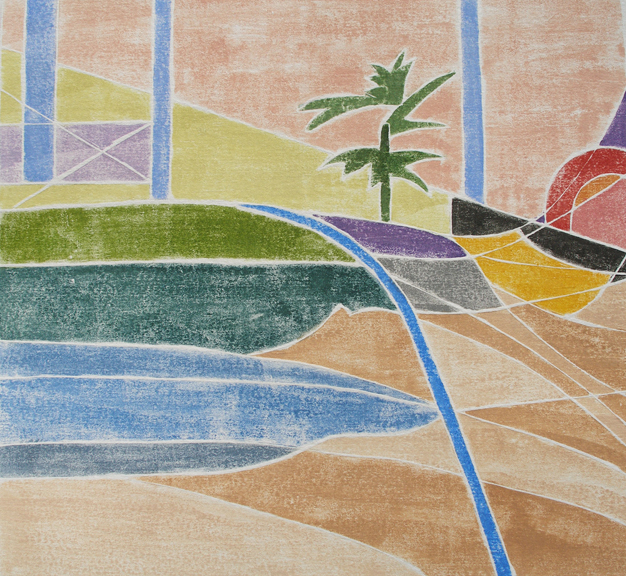 AMY MCGREGOR RADIN
Elements White Line Woodcuts 7.50 in. x 8.00 in.
I have been creating white line woodcuts, also known as Provincetown prints, since 2002 after being inspired to learn the technique by an exhibit at The Museum of Fine Arts in Boston. When I go about my travels---daily or otherwise---I am often drawn to a scene, view of the horizon, or particular angle of an object. These are my favorite things to portray in woodcuts, in part as a way of memorizing them for myself. I enjoy experimenting with this hand-printing technique and relish the freedom to play with wood, color and shapes this method allows. Each year I participate in exhibits around Greater Boston and southern New Hampshire. My work is currently available through 13forest Gallery in East Arlington, MA, The Arsenal Center for the Arts in Watertown, MA, The Sharon Arts Center in Peterborough, NH, , and by contacting me directly. I have studied the white line technique with Ruth Hogan, Willy Reddick, Christian Kozaki, and Kathryn Smith and enjoy teaching workshops to share the method with others.