Gallery Artists
Welcome to the Artists page: Click on an artist below for more information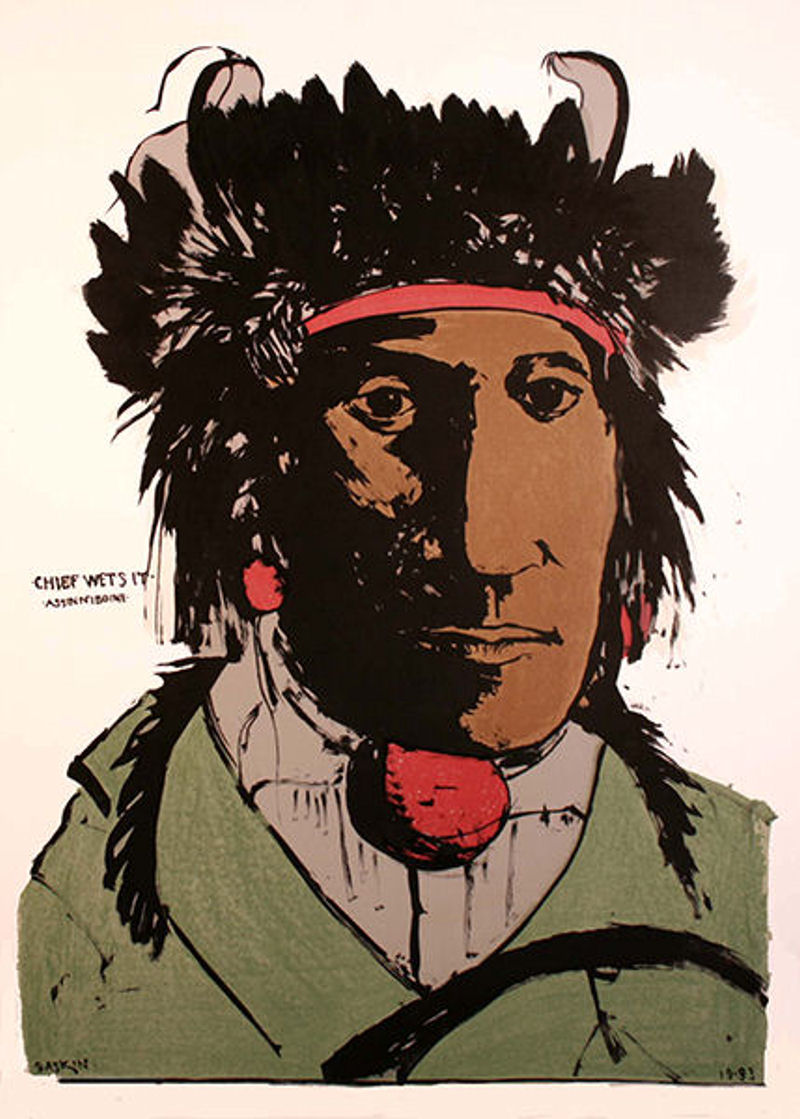 LEONARD BASKIN
Mediums: Sculpture, Prints, Watercolors Contemporaries: Ben Shahn
[ contact us for more information regarding the art of Leonard Baskin ]
Baskin was born in New Brunswick, New Jersey. While he was a student at Yale University, he founded Gehenna Press, a small private press specializing in fine book production. From 1953 until 1974, he taught printmaking and sculpture at Smith College in Northampton, Massachusetts. Subsequently Baskin also taught at Hampshire College in Amherst, Massachusetts. He lived most of his life in the U.S., but spent nine years in Devon at Lurley Manor, Lurley, near Tiverton, close to his friend Ted Hughes, for whom he illustrated Crow. Sylvia Plath dedicated "Sculptor" to Leonard Baskin. It was the penultimate poem in The Colossus (1960). Leonard Baskin, Franklin Delano Roosevelt Memorial, Washington, D.C., (dedicated 1997), detail His public commissions include a bas relief for the Franklin Delano Roosevelt Memorial and a bronze statue of a seated figure, erected in 1994 for the Holocaust Memorial in Ann Arbor, Michigan. His works are owned by many major museums including the Metropolitan Museum of Art, the Museum of Fine Arts, Boston, the Museum of Modern Art, the Art Institute of Chicago, the Boca Raton Museum of Art, the British Museum, the Honolulu Museum of Art and the Vatican Museums. The archive of his work at the Gehenna Press was acquired by the Bodleian Library at Oxford, England, in 2009. Baskin taught at Smith College from 1953 to 1974. [1] In 1955 he was one of eleven New York artists featured in the opening exhibition at the Terrain Gallery. In 1966 he was featured in the documentary, "Images of Leonard Baskin" by American filmmaker Warren Forma. Leonard Baskin was a first cousin of American modern dancer and choreographer, Sophie Maslow. He died on June 3, 2000 at the age of 77. The Art Institute of Portland has a memorial to him.
KIMBERLEE C ALEMIAN
Artist Statement: I am interested in the way light streams into an interior space, changing it and the objects it hits for a quick moment. The sunstream magically transforms whatever is in its path and makes it exceptional. These liminal spaces are both real and remembered. They also act as a vehicle for applying paint. My paintings are built up in layers of oil paint and charcoal lines. I may also apply pastel and wax markers or use cold wax as a primary medium. Surfaces are scraped, turned and reworked. Through this process, they reveal a history of the workings, as in a palimpsest. Alemian received her BFA at Massachusetts College of Art and Design in 1988 and her MFA in painting from the School of Visual Arts, Boston University in 1991. She also studied at the New York Studio School of Drawing, Painting and Sculpture. Exhibition venues include Galerie bij de Boeken, EVEnt, and Huntenkunst International Art Fair, Ulft, Netherlands; Soprafina Gallery, Boston, MA; Gardner Colby Gallery, Naples, FL; St. Botolph Club, Boston, MA; New England College, Henniker, NH; Edgewater Gallery, Middlebury, VT and Boston; Concord Art Association, Concord, MA; Reynolds Ryan Gallery, New Orleans, LA; The Art Complex Museum, Duxbury, MA; Danforth Museum of Art, Framingham, MA; South Shore Art Center, Cohasset, MA.
MAE BERTONI

[ contact us for more information regarding the art of Mae Bertoni ]
Mae H. Bertoni: (born 1929) Represented by the Cove Gallery, Wellfleet, the Grand Central Art Gallery and the Bertoni Gallery, NY. Studied at Parsons School of Design, New York. Member of AWCS, Hudson Valley Art Assoc., juror for New Jersey Painters & Sculptors, Salmagundi Club, Audubon Artists. Exhibitions include Grand Central Art Gallery, NY., Peerman Galleries, NY and Tx., WSOAE (1rst prize), Fairleigh Dickinson Univ. (award), Mystic Outdoor Exh. (Best of Show), NAC (Grumbacher Artists Award), Long Beach AA, Flushing Art League, National Art Club and many others. Works at Rockwell Intl., William Esty & Co., Columbia Pres. Med. Center. Listed in Who's Who of American Women and 2000 Outstanding Women of the Twenty First Century.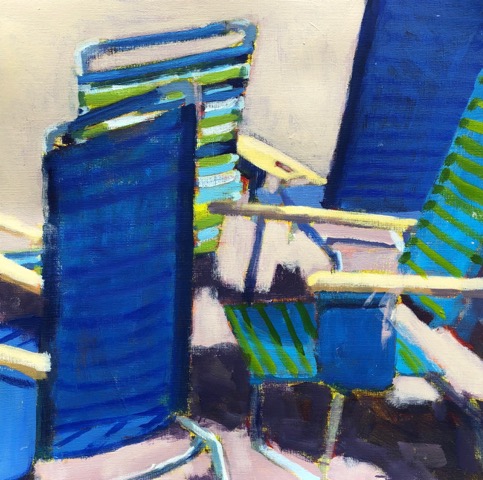 NANCY COLELLA

[ contact us for more information regarding the art of Nancy Colella ]
Nancy Colella Norwell, MA Nancy earned a BA in Fine Art from Muskingum University, then studied painting at the Aegean School of Fine Arts in Paros, Greece and at the Instituto Allende in San Miquel Mexico. After a career in the hospitality business and while raising two children, she resumed her studies at Mass College of Art. She has studied with and is inspired by the contemporary painters Melinda Cootsona, Mark Daniel Nelson, Catherine Kehoe, Nancy Gruskin, Peggi Kroll Roberts, and Charles Sovek to name a few. She is a member of the National Association of Woman Artists, an Artist Member of the Copley Society of Art in Boston, MA and the North Shore Art Association in Gloucester, MA. She is a faculty member of the South Shore Art Center in Cohasset, MA. and the North River Arts Society in Marshfield, MA. She teaches numerous workshops throughout New England. Nancy was awarded the Copley Society / Cape Ann Museum Artist Residency in Gloucester, MA for the month of September 2016. "My paintings are continuously evolving and have become a visual diary of my artistic journey. Currently, I am working toward making a more expressive statement, beyond the obvious. While continuously experimenting with materials, color, pattern, and mark making, I'm finding each discovery an exciting step toward the next one. May this fantastic and enlightening journey never end!"
TOMIE DE PAOLA

[ contact us for more information regarding the art of Tomie de Paola ]
Thomas Anthony dePaola (born September 15, 1934), is an American author and illustrator of more than 200 children's books, best known for picture books such as Strega Nona. He received the Laura Ingalls Wilder Medal for his career contributions to children's literature in 2011. Tomie is well known for his children's books. He has won numerous awards over the years and is best known for his series of stories of Strega Nona a grandma witch who is loving and has magical powers. Listed below are artworks outside his book illustrations. Cove Gallery also carries many of his illustrations as well.
JOAN GITLOW

[ contact us for more information regarding the art of Joan Gitlow ]
Why collage?  As a painter I always observed and imagined principally  in terms of shapes, organizing main areas and then working within them to smaller elements.  I approach figure drawing the same way.   My first printmaking was etching.  The same impulse led me to cut up my metal plates before printing---again creating my own shapes, discarding the restrictive rectangle .  When I began making monotypes, I started right off printing from cut and assembled papers instead of the more traditional way of developing an image on a bare plate.   It was a natural progression for me to then cut up my prints and re-work them as assembled and collaged shapes.  I'm always intrigued by how formerly separate pieces from different prints can unexpectedly enhance each other when juxtaposed in a new way.  Again, always from big shapes to small; as in painting, sometimes the tiniest added element will change the whole.     It has been a great pleasure for me to see my daughter, KATE GITLOW BRAMANTE and my granddaughter, NIKI BRAMANTE develop as artists in their own way.  As little children they had all kinds of stuff with which to explore, experiment , draw, paint and build always available to them.  I still have examples and vivid images of their work from maybe four years old and on.  
PATRICIA GANEK

[ contact us for more information regarding the art of Patricia Ganek ]
Patricia Davis-Ganek spends her time painting between locations on the Eastern Board: Newport, R.I., The New Jersey shore, and Fairfield CT. Painting since college she has gone to be a part of many National exhibitions: American Watercolor Society – Salamagundi Club, NYC, Audubon Artists-National Arts Club, NYC, Knickerbocker Artist –Salamagundi Club NYC. to name a few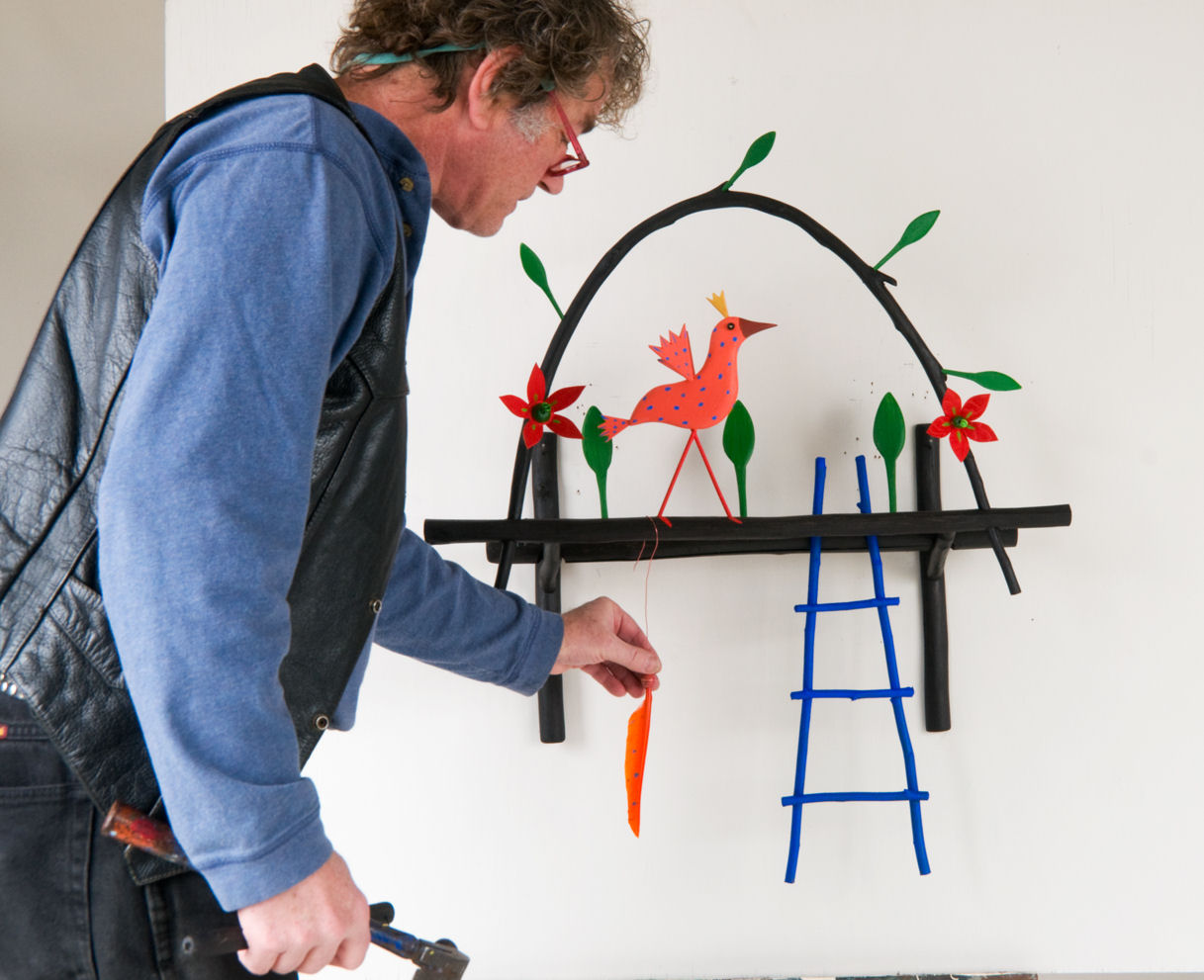 ALFRED GLOVER
Mediums: Mixed Media
[ contact us for more information regarding the art of Alfred Glover ]
Trained as a painter, Alfred Glover has incorporated two dimensional elements of form, design and color in his three dimensional wood sculpture. Alfred Glover is a collector, beachcomber and naturalist. These interests have inspired him to push the sculptural medium in his own unique direction. His love of animals and concern for the animal kingdom, all of which I consider endangered, is paramount to my visual expression. Alfred Glover hopes people viewing my work, will become more conscious of the beauty and fragility of the world around us.
CARLA GOLEMBE

[ contact us for more information regarding the art of Carla Golembe ]
Carla Golembe is an award winning artist, illustrator, author and teacher. She works in a variety of mediums including acrylic on paper and canvas, gouache and monotype. Her work is shown at galleries throughout the United States including Cove Gallery in Wellfleet, MA and the Steven Scott Gallery in Baltimore, MD. Collections include Hyatt Corp, Pan Pacific Hotels, Sheppard Pratt Hostpital, Medical College of Virginia Hospitals, Worcester Art Museum (Worcester, MA), Academy Art Museum (Easton, MD), Boston Public Library and others. She has received artist residencies from the Hambidge Center in Rabun Gap, GA; Altos de Chavon in the Dominican Republic and Kalani Honua in Hawaii.
JOHN GRILLO

[ contact us for more information regarding the art of John Grillo ]
John Grillo, 1917 - 2014, painter, printmaker, sculptor and teacher, was born in Lawrence, Massachusetts in 1917. After receiving his diploma from the Hartford School of Fine Arts in 1938, Grillo continued his education at the California School of Fine Arts (1946-47), later studying with Hans Hoffman in New York and Provincetown. He taught at various schools, including Southern Illinois University, University of California at Berkeley, New School for Social Research, Iowa University, and Pratt Institute, before accepting the position of Professor of Fine Arts at the University of Massachusetts at Amherst. His honors have included a Ford Foundation Grant for Work in Lithography followed by a Ford Foundation Appointment as Artist in Residence at the Butler Institute and two research grants from the University of Massachusetts, Amherst. Grillo has exhibited extensively and is well represented in numerous museum and corporate collections. John Grillo is regarded as one of the early architects of the Expressionist Movement. Grillo is collected by many museums around the world.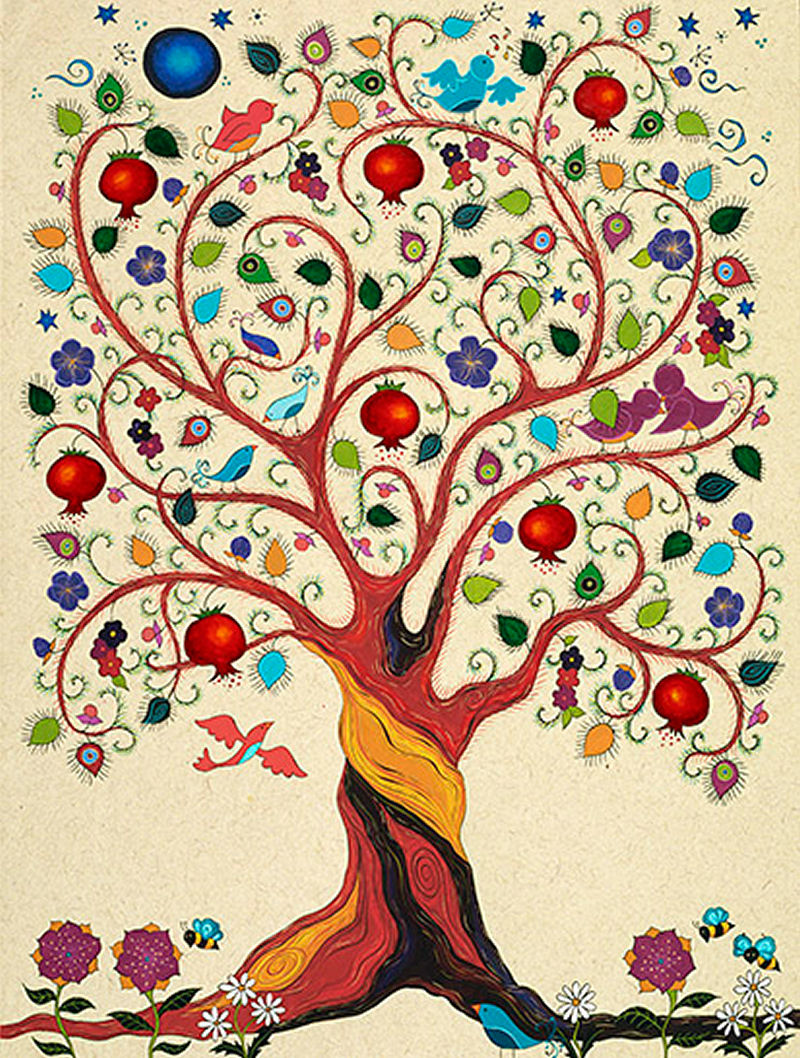 KARLA GUDEON

[ contact us for more information regarding the art of Karla Gudeon ]
Karla Gudeon is a storyteller. She culls her images from her own cultural heritage and family lore. It is through Karla's natural ability to tell a story, her humor and wit, that her work attains its universal appeal. As with the best folk and lyrical art, Karla's work is wholly accessible while encompassing emotional honesty and layers of meaning. Her chosen medium, the limited edition dry-point engraving, allows her work to circulate to an ever widening circle of collectors and admirers. Each print, hand-watercolered in bright, rich hues, remains truly unique. The imagery, interpretations, and stories embodied in these works touch the soul and warm the heart of the observer. Karla entered her family's artistic and musical world in the Bronx, NY 1961. Her BFA is from Parsons School of Design and she has her masters in education. Karla taught elementary school for 14 years prior to pursuing her art fulltime. Karla lives with her supportive husband and two amusing sons in Smithtown, NY.
SIRARPI HEGHINIAN - WALZER
My poetic abstractions spring from meditations on nature and from memories that are distilled into single dramatic moments. The energetic surfaces imply an ongoing tension between freedom and containment, edging the viewer closer to that place where chaos can erupt into clarity. The color white suggests notions of purity and simplicity and unifies the disparate objects. The deliberate juxtapositions of forms and exag-gerations of color choices, provide clues to content and in-terpretation. BIO Sirarpi's artwork is in many collections nationally and in-ternationally. She has received awards and exhibited her work in galleries throughout Europe and the United States. She lives and works in Lexington, Massachusetts. Sirarpi is an artist member of Gallery263 in Cambridge, MA and Gallery Z in Providence, she serves on the boards of Cambridge Art Association and Non-Profit Net in Mas-sachusetts. She is the principal of Consult and Design, a small-business IT consulting firm. She is the co-founder and director of Art Without Borders, an online commu-nity that champions the rights of artists. In Europe, Sirarpi worked with artists Andrej Woron, Mi-lan Knížák, and Peter Erskine, and in the USA, with Tim-othy Harney, Jon Imber and Ati Gropius. As an engineer at Biotroniks in Berlin, Germany, her team designed pace-makers. At Honeywell in Lexington, MA, she worked on infrared imaging systems.
LARRY HOROWITZ

[ contact us for more information regarding the art of Larry Horowitz ]
Larry Horowitz is an American landscape painter born in 1956 in New York City. Horowitz graduated from SUNY Purchase and immediately won the prestigious and coveted position as apprentice to Wolf Kahn. Larry Horowitz currently shows in galleries across the United States and in Canada. His work is in many major corporate and private collections. He has been selected to participate in the Arts-In-Embassies program in the United States Embassies in Finland and Russia. Horowitz's work captures the beauty of the American landscape with an expert use of texture and color that invites imagination and discovery. Through his art, Horowitz strives to depict America's vanishing landscape....Larry Horowitz is a well established landscape painter artist who has been one of our most popular artists at Cove Gallery and on Cape Cod. He is in numerous galleries around the country. He has been with Cove Gallery over 25 years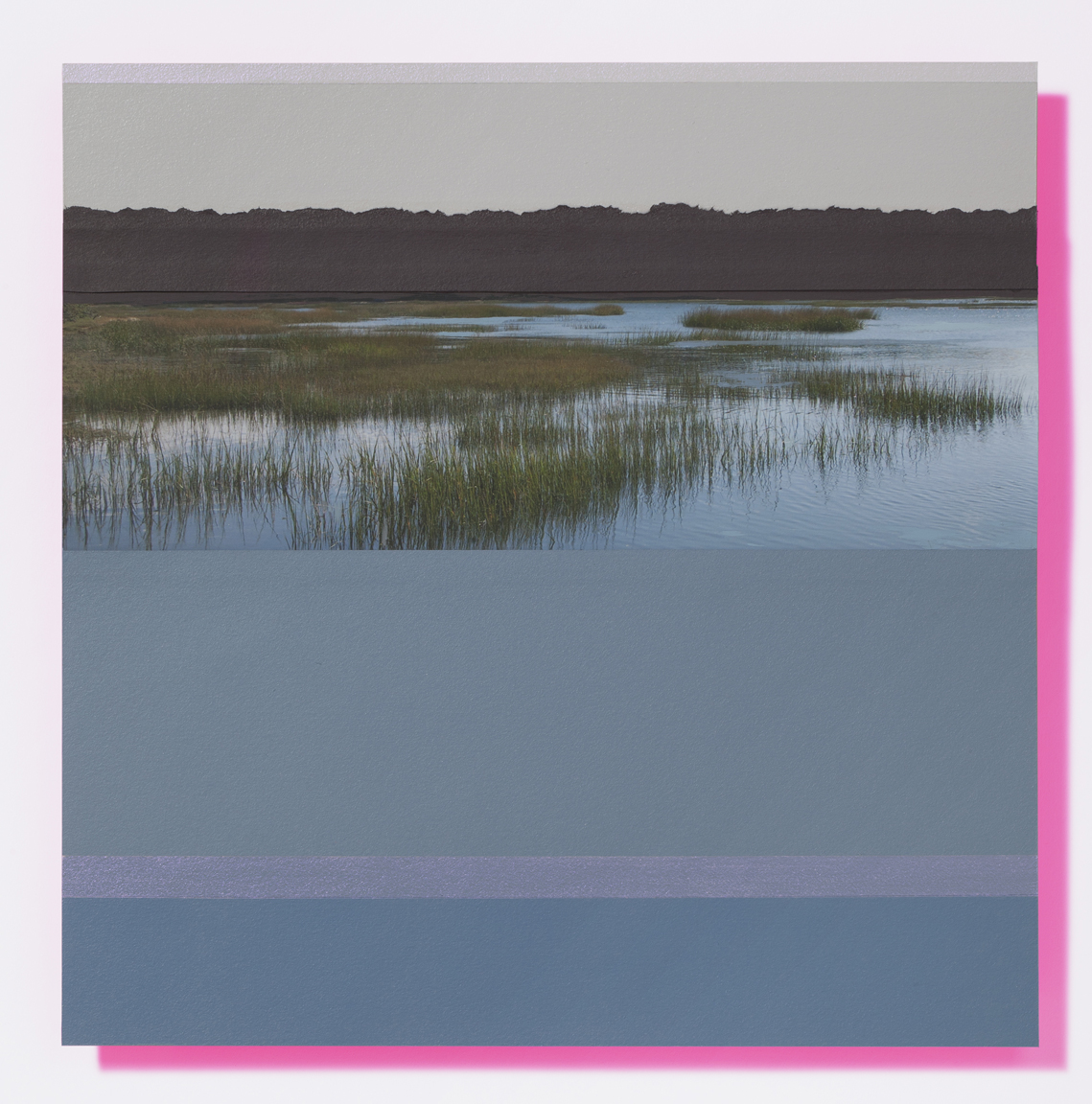 JANE LINCOLN

[ contact us for more information regarding the art of Jane Lincoln ]
As a colorist, Jane Lincoln explores the relationship between hues. Since no color is seen in isolation, the interaction fascinates her. Her minimalist landscapes capture the vastness of Cape Cod's marshes. Lincoln holds a MFA in painting from Massachusetts College of Art and Design at the Fine Arts Work Center in Provincetown. She teaches and lectures on color theory following the methods of Josef Albers. She is featured in Contemporary Cape Cod Artists: On Abstraction, by Deborah Forman 2015; Studio Visit Magazine 2016; and Art in America Guide. Representation includes Cove Gallery, Wellfleet, MA; Kentler International Drawing Space, Brooklyn, NY; Kingston Gallery, Boston, MA. Jane lives surrounded and inspired by the natural splendor of Cape Cod.

Artist Statement- "My concentration on color combines observation, experimentation, and emotional expression. The precarious quality of an individual color as it reacts to neighboring colors has become the focus of my work. Mixing my own colors is vital to my process. For my paintings I apply acrylic evenly to BFK Rives paper in larger proportions than I intend to use. This allows me to adjust each color separately. While a strong color configuration is clearly visible in my paintings, the surface will reveal itself gradually, with changes of light and position. The edges where these colors meet are considered carefully: some are cut, some painted, some cast shadows, and some have razor-sharp accents. Certain colors blend to such a degree that the edge is hard to perceive, while other edges conjure optical vibrations. I aim for the effects to surpass optics and influence emotions."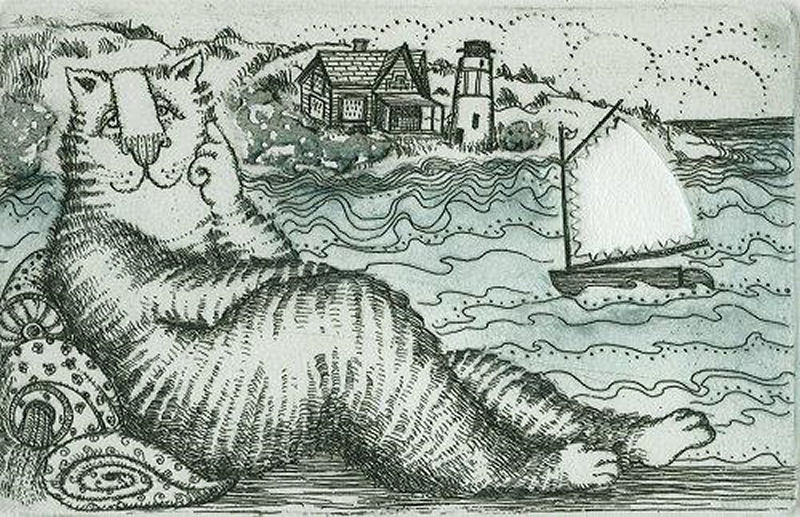 CAROL LUMMUS

[ contact us for more information regarding the art of Carol Lummus ]
Carol Travers Lummus is an American-born print maker and artist who currently lives in Barnstable, Massachusetts. Her etchings have been involved in over sixty national and international exhibitions, both personal and group.....She is a graduate of the Walnut Hill School of the Performing Arts, and Colby Sawyer College. She attended the Massachusetts College of Art, and the University Of Geneva (Switzerland) She studied with William Holst, and Hannes Beckmann, Hanover, NH.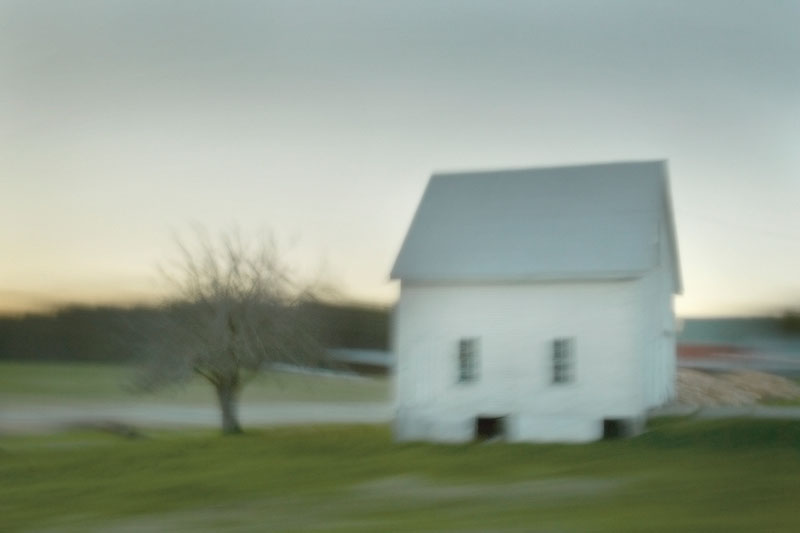 PETER MARGONELLI

[ contact us for more information regarding the art of Peter Margonelli ]
Peter's work focuses on depicting time and the traces and memories it leaves in its wake. His landscapes—often taken from the window of a train, car, or plane—reveal brief glimpses of forgotten, liminal spaces. They are neither a point of departure nor a destination—they are the fleeting moments of beauty that are not intentionally sought-after but are inadvertently discovered along a journey. They exist like flashes of vivid memory: an evocative moment floating to the top of a sea of lost details, blurred by the passage of time.
SILVINA MIZRAHI

[ contact us for more information regarding the art of Silvina Mizrahi ]
Silvina Mizrahi – Visual Artist Born in Tucuman, Argentina, lives now in Boston, MA. She has received her Degree in Fine Arts at the University of Tucuman, in 1991. Following her Degree, she trained in sculpture under the supervision of different artists, such as Prof. Antonio Pujia and Prof. Antonio D'aniello. She has been trained in Dance and Theatre as well, participating in courses from Moira Chapman (Buenos Aires), Marta Graham School (New York), and Marta Bercy (Cuballet), among others. In 1996 she has been awarded with two prizes in the National Biennial for Small Format, in Argentina. In 2000, while living in Israel, she was selected for two solo exhibitions, in the Jerusalem Municipal Gallery and the Jerusalem Center for Performing Arts. In addition, she was awarded with the Israel National Fellowship for New Immigrants. In recent years, she has been selected for a solo exhibition in the Equator Gallery and two group exhibitions in the Copley Society Gallery, both in Newbury St., Boston. In 2002, she was elected Full Member of the Copley Society Boston, and awarded with the Nathaniel Bushward Award in the Spring Exhibition of their Gallery. In 2003, she has the opportunity to represent Latin America as a solo sculptor in the Northeastern University Artist Festival. As well, she was selected for a Special Exhibition in the renowned Rice-Polak Gallery of Art, in Provincetown. She has exhibited as a New Artist in the Aronow Gallery of Art in Sausalito, San Francisco, and selected to participate in De Cordova Museum Art in the Park Exhibition in Lincoln. As well, she has been Invited Artist in 2006 and 2007 to the Institute of Contemporary Art in Boston, and carried two solo exhibitions at the Argentinian Consulate in New York (2009/2014) and the Museum Timoteo Navarro in Argentina (2012). She is a permanent staff at the Museum of Fine Arts (MFA), working in their Education and Community Programs. In 2011, she was awarded as "one of the 100 most influential people for the Latino Community in Boston", and has recently being selected as principal artist for the Sanofi Aventis Art Collection in their Boston headquarters building. "Mizrahi approaches a kind of human condition from the figure, without meaning a reproduction, an imitation, neither a process of mimesis. Her delicate figures denote a marked expressionism, and their characteristic deformation, talk about this condition." La Gaceta, Tucuman, Argentina 1997 "Mizrahi takes us on a journey into her world. Hers is a figurative work of delicate sculpture--people flung about in a frency of dance, figures frozen in a static embrace, images of love and emergence. This work is at once mystifying, and grounded in human experience." Daniel Lahoda, Curator, The Equator Gallery, Boston, 2001 "Silvina also studied dance with, among others, the Martha Graham School and is an accomplished dancer and choreographer. This interest is clearly evident in her lovely figurative sculptures, executed in bronze employing the lost wax method. Her attenuated figures literally dance and float on their pedestals." The Rice/Polak Gallery, Provincetown, Massachusetts 2003 "Mizrahi summarizes in all her art her ancestral past, her dance experience, her ingenuity, her love, her harmony with nature, and specially her unique relationship with Dalilah, her daughter, who transport her to a simpler world" Claudia Epstein, Director Visual Arts, Ministry of Education, Tucuman, 2011
MARY MOQUIN

[ contact us for more information regarding the art of Mary Moquin ]
Mary Moquin is a University of Massachusetts at Dartmouth MFA graduate in Painting. Juried winner and shown in many Galleries and Museums in New England and Beyond. Artist's Statement-- There have been moments in my life, when I have felt completely connected to something larger, part of a unified whole that exists somewhere beyond the immediate appearance of everyday reality. As a young child, I experienced this sense of connectedness for hours at a time while leisurely exploring my rural surroundings. But, as I have grown older and busier this feeling of unity eludes me, beyond my memory, like a name I can't quite remember. I am left with a sense of separation and a longing to recapture this feeling of wholeness that came so naturally in my youth. Through my painting I search to rediscover this unity between the specific elements of these spaces and the larger forms and forces of the world. The landscape is the sanctuary I have found that brings me the closest to reuniting myself with this experience of wholeness. In these silent meditative places, I listen for the echo of something I am certain I once heard clearly.Through the process of painting the landscape and contemplating the natural rhythms and phenomenon I witness, I seek to fill the void created by my lingering sense of separation. The motifs depicted in my paintings are metaphors for a way of "being" in the world, a way I have experienced metaphysically in these sacred spaces and that I have gained poetic insight into. This phenomenon has reinforced my intuition of the universe as a single significant whole. It is my hope to awaken this awareness in those that are receptive to it.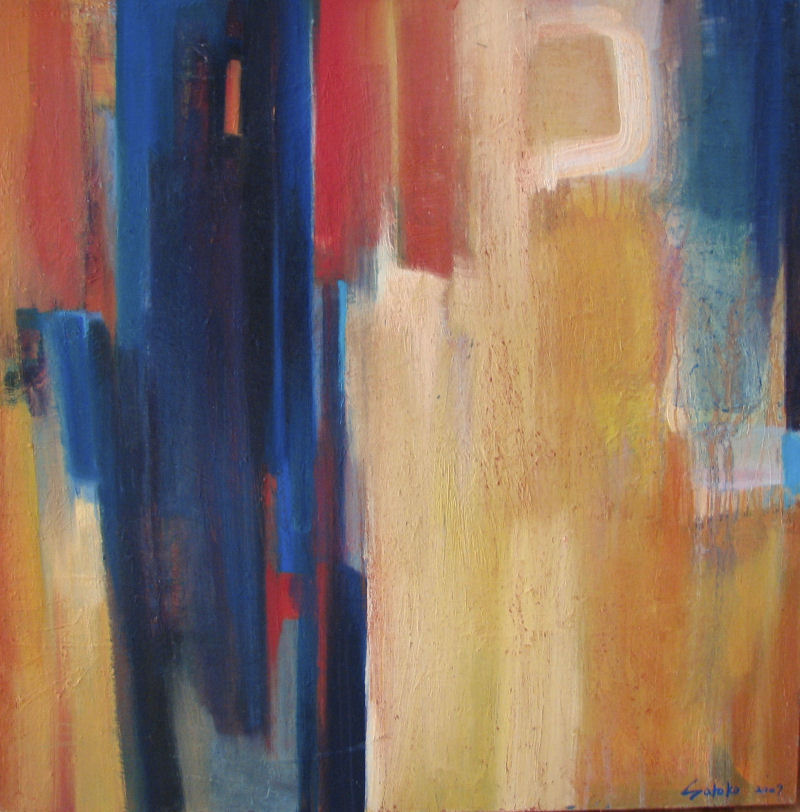 . SATOKO

[ contact us for more information regarding the art of . Satoko ]
Born in Kyoto, Japan. Satoko had a desire to explore different parts of the world. She moved to Eugene, Oregon and has lived there since 1980. A student of John Grillo at UMass Amherst.
JOYCE UTTING SCHUTTER
Joyce is a native New Englander, born in Boston and raised in Guilford, Connecticut. she spent two decades in the Midwest, working as an artist, teaching, and raising a family. Joyce studied papermaking under Timothy Barrett at the University of Iowa, where she had earned an MFA in Sculpture ('97.) Joyce taught drawing, sculpture, painting, ceramics and graphic design at Iowa Central Community College. Her sculpture experience ranges from cast iron, bronze, and clay to welded steel, fiber, and paper. Boston's Society of Arts & Crafts, and a 2011 Niche Award from the Buyer's Market of American Craft. Joyce is becoming increasingly aware of the interconnectedness of all things: bird and wind, eye and shadow, breath and bone. Existence – the whole of it – is one breathing entity: no evaluation, no judgment, no independent opposites, simply a rhythm of complements. Everything in nature, in the universe, is part of the rhythm. Every breath is life giving. Fleetingly, steadily, each breath gives way to the next. Each sculpture Joyce does make is incarnation of a breath, not the whole life, but containing enough interplay of elements to convey some of the essence of the whole. Often when creating a piece, Joyce does attempt to capture some of what she does see as the visual music of the world around me, synthesizing a harmony of natural and human design. Although each component is carefully chosen with symbolic references, it is not her intention that those who view her work would focus on dissecting and analyzing it. Each piece is created with careful attention to the whole, not a puzzle to be solved or a message to be deciphered, but a breath to be inhaled. Joyce's unique method of sculpting with sprayed paper pulp is described in Volume 13, No.2 of HAND PAPERMAKING and in THE PAPERMAKER'S COMPANION (©2000 by Helen Heibert). Several of her pieces are pictured in the Lark book 500 PAPER OBJECTS due out in (June 2013). She received a SAC Award from the Society of Arts & Crafts in 2006, and a 2011 Niche Award from the Buyers Market of American Craft. Her work has been exhibited nationally I begin each sculpture by welding a thin skeleton of carbon steel. I overlay this with a hand-stitched fiber substrate. Numerous layers of sprayed or hand applied paper pulp, often interspersed with organic materials, imbue each piece with a life of its own. The fascinating chemistry of paper forges the elements together without the use of foreign chemicals or glue. When I want to use color on one of my pieces, I apply pure powdered pigments with a dry brush, or use watercolor or encaustic.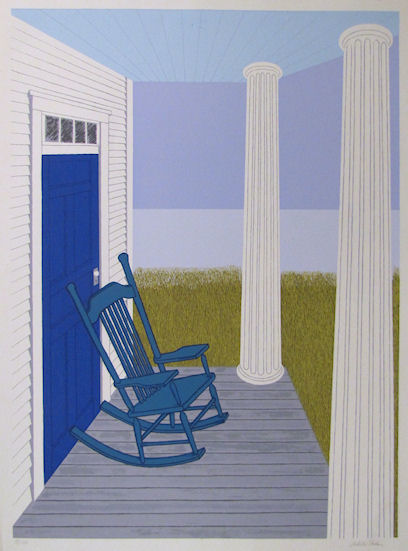 JUDITH SHAHN
Mediums: Serigraphs
[ contact us for more information regarding the art of Judith Shahn ]
Judith Shahn (1929-2009) was born in Paris to the artist Ben Shahn and his wife, Tillie Goldstein. She lived in New York City and spent summers in Truro, Cape Cod, Massachusetts. As a small child Shahn painted alongside her father and as a young artist she took life classes with the painter Moses Soyer. She attended Olivet College, Michigan, and graduated from Mexico City College in 1949. She was a painter, draughtsman, printmaker, and graphic artist. Her drawings appeared in The New Yorker magazine from 1958 to1992, as well as in Harpers, The Nation, Gourmet, and others. Starting with a show at the Gallerie Beatrice Viggiani, Rome, Italy, in 1964, there have been more than seventy one-woman shows of work by Shahn. The Provincetown Art Association and Museum held an extensive retrospective in 1996; their catalogue remains a significant monograph on the artist. Further, in recognition of the artist's donation of a complete archive of her serigraphs....... Judith's crisp pesonalized images have been popular at Cove Gallery and for many Cape Cod customers for over 20 years.
CAROL STRAUSE FITZSIMONDS
Born and raised in Virginia, Carol graduated Phi Beta Kappa with a degree in art from Hollins College. Over the years Carol has continued to study taking design, drawing, and printmaking classes at Olympic College in Bremerton, Washington, and the Art League School in Alexandria, Virginia. Carol's work has been exhibited in numerous regional and national exhibitions across the United States and overseas in Australia, Czechoslovakia, and Northern Ireland. She is also a juried artist member of the Printmakers Network of Southern New England in Connecticut and the Providence Art Club in Rhode Island. She teaches classes/workshops in the fine art of printmaking for the Providence Art Club and other area organizations as well as in her new home studio in Portsmouth, Rhode Island.
DAVID WITBECK
Mediums: Oil on Board
[ contact us for more information regarding the art of David Witbeck ]
In the first 18 years of my life I probably spent no more than a three or four weeks, on family vacations, anywhere near salt water yet, for some reason, I always drew pictures of fishing boats, lighthouses and stormy seascapes and read every sea story in the school library. In 1980 I moved from western New York State to Rhode Island to be near salt water and, coincidentally, to finish my long interrupted college education at RISD. After graduating from there I worked as a free-lance photographer for over 25 years. Photography, though a great documentary medium, doesn't interest me as an expressive medium.
GINNY ZANGER

[ contact us for more information regarding the art of Ginny Zanger ]
ARTIST STATEMENT I am an environmental artist. My work celebrates the beauty of what remains on our shores, under our oceans, and in our forests. Working with water media to evoke the gorgeous textures and deep, mysterious forces of our planet, I have developed innovative techniques that recreate the flows and fissures of the natural world: ocean currents, shifting sands, volcanic mountains. My series of dunescapes and underwater landscapes are odes to the glories of the natural world, while hinting at our fragile future. The work speaks to the tension between the seemingly eternal forces of nature and the human behavior that threatens to destroy them. Thirty-five summers on Cape Cod, including a residency at a historic Provincelands dune shack, have provided me with a deep and visceral appreciation for the ocean, a connection enhanced by winters of deep sea diving in the Caribbean. To evoke the flow of ocean currents, I experiment with pouring, spraying, brushing and sponging watercolor paints on and off polypropylene (Yupo). This silky material resists rather than absorbs the watercolors, resulting in unusual texturing that has been compared to ceramic glazing. I have also developed a process to make monotypes from these watercolor paintings: once the paint has dried, I run the Yupo through an etching press onto dampened cotton rag paper. This process produces velvety textures that evoke otherworldly forms found under and near the sea. My process also includes experimenting with the historic technique of decalcomania, invented by eighteenth-century ceramicists in Europe, and adapted by twentieth-century Surrealist artists. It involves creating a surface tension between two materials, which produces random patterning, often fractals, that have an uncannily organic feel. These materials and processes, which I guide but do not control, allow me to participate in the spontaneity and unpredictability of nature . - Ginny Zanger