« return to all artists
JANE LINCOLN


JANE LINCOLN
JANE LINCOLN
JANE LINCOLN
JANE LINCOLN
JANE LINCOLN
JANE LINCOLN
JANE LINCOLN
JANE LINCOLN
Telluric Turquoise Acrylic on Paper/board 18.00 in. x 12.00 in.
JANE LINCOLN
Sea Lavender Acrylic on Paper/board 8.00 in. x 12.00 in.
JANE LINCOLN
Reflected Grasses Acrylic on Paper/board 14.00 in. x 9.00 in.
JANE LINCOLN
Grasses to Blue Acrylic on Paper/board 10.00 in. x 10.00 in.
JANE LINCOLN
Distant Gold Acrylic on Paper/board 6.00 in. x 6.00 in.
JANE LINCOLN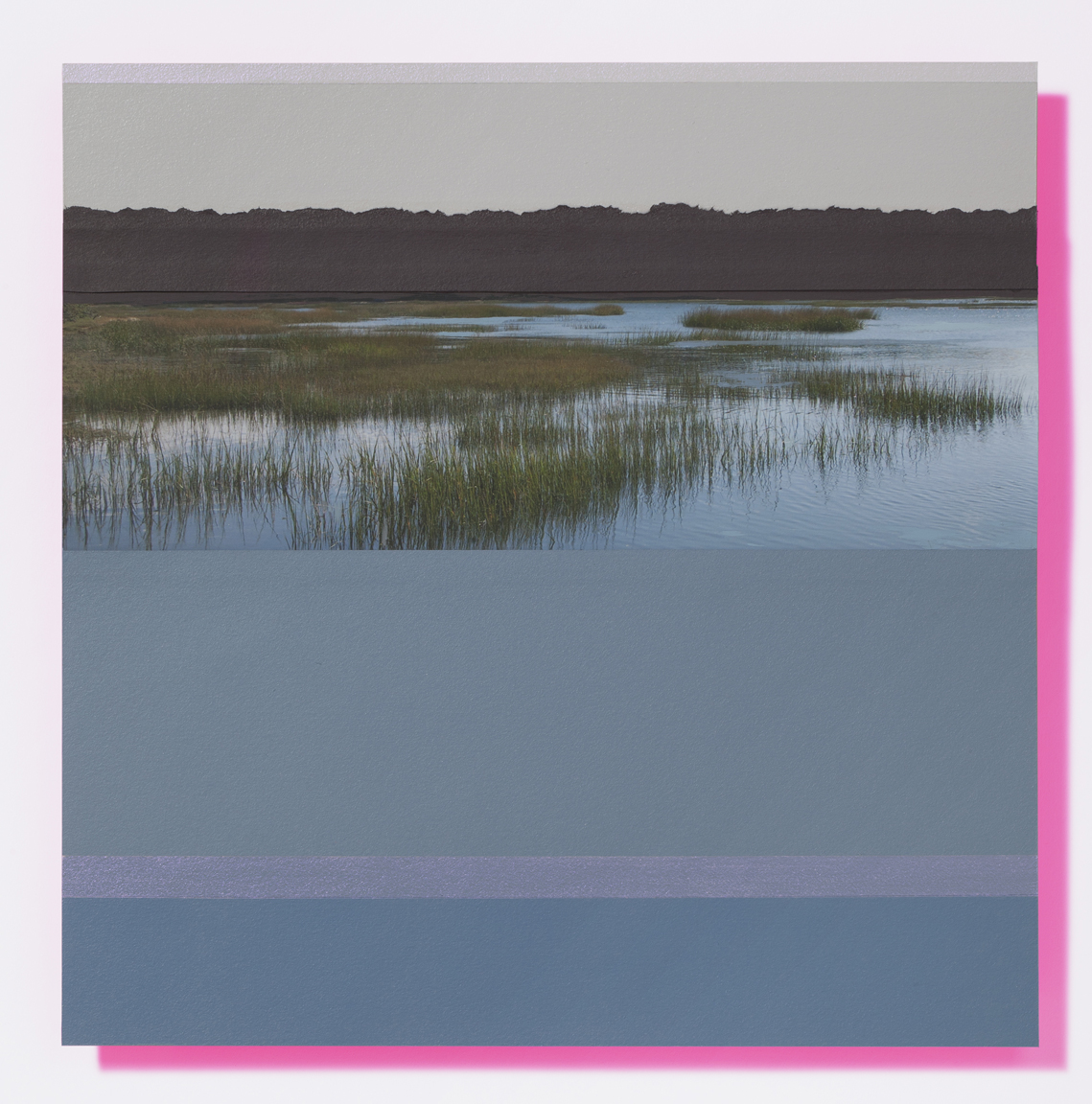 JANE LINCOLN
High Tide Acrylic on Paper/board 6.00 in. x 6.00 in.
As a colorist, Jane Lincoln explores the relationship between hues. Since no color is seen in isolation, the interaction fascinates her. Her minimalist landscapes capture the vastness of Cape Cod's marshes. Lincoln holds a MFA in painting from Massachusetts College of Art and Design at the Fine Arts Work Center in Provincetown. She teaches and lectures on color theory following the methods of Josef Albers. She is featured in Contemporary Cape Cod Artists: On Abstraction, by Deborah Forman 2015; Studio Visit Magazine 2016; and Art in America Guide. Representation includes Cove Gallery, Wellfleet, MA; Kentler International Drawing Space, Brooklyn, NY; Kingston Gallery, Boston, MA. Jane lives surrounded and inspired by the natural splendor of Cape Cod.

Artist Statement- "My concentration on color combines observation, experimentation, and emotional expression. The precarious quality of an individual color as it reacts to neighboring colors has become the focus of my work. Mixing my own colors is vital to my process. For my paintings I apply acrylic evenly to BFK Rives paper in larger proportions than I intend to use. This allows me to adjust each color separately. While a strong color configuration is clearly visible in my paintings, the surface will reveal itself gradually, with changes of light and position. The edges where these colors meet are considered carefully: some are cut, some painted, some cast shadows, and some have razor-sharp accents. Certain colors blend to such a degree that the edge is hard to perceive, while other edges conjure optical vibrations. I aim for the effects to surpass optics and influence emotions."